St Scholastica's Catholic Primary School has a strong connection with Our Mother Mary. Our motto is 'To Jesus through Mary' and though the Marist Sisters no longer teach at St Scholastica's, their legacy remains strong. St Scholastica's, in building a vital sense of community, upholds beliefs about the worth and dignity of each person, the school is therefore centred around the gospel values. Considerable focus has been placed on policies and practices to ensure that the spirit and vision of the Christian story should permeate throughout the whole of the curriculum.
Our vision and mission are linked to our learning and teaching philosophy  where we attempt to offer a holistic education with an emphasis on outcomes where all students succeed but at different times according to varying levels of readiness, and where a caring culture provides the children with a safe and secure environment in which to learn.
St Scholastica's is a caring and friendly community. It has an enrolment of 140 students,  and nearly 20 countries represented in our school population and many different faiths.  We have small classes which enables us to teach to the needs of the individual child. Our dedicated staff foster our students' spiritual, academic ,social and emotional growth.   All classes have Learning Support staff to further support our students.  We are situated on the corner of Burwood Highway and Starling Street.  Our modern community centre is located on our school grounds with easy access for school and community functions.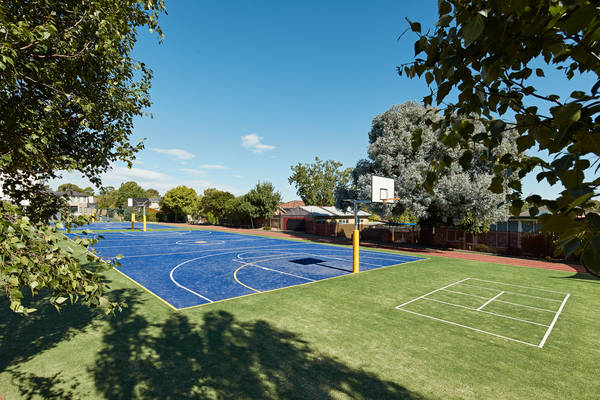 Vision Statement
At St. Scholastica's we work in partnership with families and the community as we follow the teachings of Jesus. 
The dignity of each person is respected and the diversity of our community is embraced. Confident learners are developed who will question, challenge, respond and contribute positively to the world. 
Each child's spiritual, academic, social and emotional growth is enriched. 
We believe every student will experience success.
St. Scholastica's
"Never see a need without doing something about it." 
Mary Mackillop
                                                                     

Australian Democratic Values
Care and Compassion                                   Doing Your Best                                Fair Go                              Freedom
Honesty and Trustworthiness                          Integrity                                         Respect                             Responsibility
Understanding                                            Tolerance and Inclusion
Staffing
Acting Principal
Mrs Kasey Easdown
Well being & Student Diversity Leader
Christine Reed 
Specialists
Performing Arts
Miss Brooke Cincotta
Visual Arts
Mrs Marissa Kilbride
Physical Education
Mrs Carolyn Day
LOTE
Senora Elisa Zupo
Learning Support Officers
Mrs Nicole Loft, Ms Vanessa Musarra, Mrs Kim Neate  & Mrs Katherine Presley
Literacy Plus
Mrs Nicole Bush
Maths Plus
Mrs Carolyn Day
Administration
Mrs Donna Allen,  Mrs Karen McLaren
Classroom Teachers
Prep – Miss Brooke Cincotta/ Mrs Carolyn Day
Year 1/2 – Miss Madeliene Whitty
Year 1/2 –  Miss Chloe Worner
Year 3/4 – Mr Bernard de Jong
Year 3/4 – Mr Ben McCarthy
Year 5/6 – Miss Georgia Halloran
Year 5/6 –Miss Georgia Amerena
Donlan House
(Red)
Frank Donlan was the first lay principal at St Scholastica's Primary School.
MacKillop House
(Blue)
Mary MacKillop is Australia's first saint.
Phillips House
(Gold)
Patricia Phillips was a long serving principal who made a profound impact on curriculum development and the education of the students here at St Scholastica's Primary School.
Maltby House
(Green)
Fr George Maltby was first parish priest at St Scholastica's Primary School, overseeing many buildings and practices still enjoyed today.