Literacy
At St Scholastica's Primary School we take great pride in our comprehensive approach to teaching literacy. Our dedicated team of educators recognises the importance of nurturing every student's individual learning needs and we strive to create a supportive and inclusive environment where all students can thrive. Through a variety of differentiated instructional strategies and resources we cater to diverse learning styles, abilities and backgrounds, ensuring that each child receives personalised attention and support. Moreover, we firmly believe in using ongoing assessment as a guiding tool to monitor progress and tailor instruction accordingly. By regularly assessing students' literacy skills, we can identify areas of strength and areas that require additional focus, allowing us to provide targeted interventions and support. In accordance with the Victorian Curriculum we ensure that students receive a high-quality education.  At St Scholastica's we are committed to equipping our students with strong literacy skills, enabling them to become confident and lifelong learners.
The Tier 2 Reading Intervention program is offered for students who require assistance with decoding.
For any students wishing to undertake ICAS assessments these will be available in 2024.
Maths
St. Scholastica's endeavours to equip students with Mathematical knowledge, skills, understandings and confidence to enable them to effectively respond and contribute to real life situations in an ever changing world.
Our School strives to build a shared vision of contemporary pedagogy where every student is challenged and supported to achieve continuous improvement and success.
Victorian Curriculum
The Curriculum separates the Maths Domain into three strands:
Number and Algebra

Measurement and Geometry

Statistics and Probability
The Teaching and Learning team at St. Scholastica's work closely together to provide learning that is flexible and varied, catering for a variety of learning styles. Lessons are rich and challenging, promoting success for all students.
A variety of ongoing, formal and informal assessment including beginning and end of units are used to drive teaching, ensuring future learning successes for all students. We work in collaboration with Melbourne University to assess student's mathematics and identify future learning foci.
We offer the opportunity for students to participate in programs and activities which support maths learning, including but not limited to:
Maths incursions from The World of Maths providing the opportunity to participate in problem solving activities and challenges engaging students in mathematical thinking.

Maths competitions.

Literacy and Numeracy Day activities – mulit age run by our students.
St Scholastica's staff and students are involved in the Mathematics Intensive Partnership with Melbourne Archdiocese Catholic Schools.
Religious Education
Religious Education at St Scholastica's School is part of a life long process of religious formation, through which we can grow into people who reflect the image of God who created us. We aim to live the life of Christ in all aspects of our school, so that young people may come to know that Christianity is a way of life based on love, compassion and justice. Religious Education is a curriculum area in its own right, in which a structured program of learning introduces children to the Catholic tradition.
We at St Scholastica's believe that we are part of that life giving tradition and have been called to carry forward the mission of Jesus Christ to bring about the Kingdom of God. At St Scholastica's, our program immerses the students in the life of the school and parish in such a way that they can experience the values of a Christian Community. Religious Education integrates with all areas of the curriculum and children are able to respond in many different ways including song, prayer, liturgy, drama and art.
Inquiry
At St. Scholastica's we implement Inquiry Learning. 
SCIENCE A fundamental goal for science education is to stimulate, respond to and nourish curiosity, wonder and questioning. It is becoming increasingly important that students understand the challenges and the implications of science for their own life choices, the environment and the community (local and global) in which they live. Building students' science capability is critical to help them develop the skills and understanding necessary to meet these challenges and make responsible, informed choices. HUMANITIES Humanities provides a framework within which students develop their awareness of Australian and other cultures, local and world environment and the interaction pf prople within their environment. It deals with the areas of Economics, History and Geography. We believe that the studies of Humanities allow students to develop knowledge, skills and values that enable them to participate as active and informed citizens in a democratic society and in a global community. The humanities is taught through the Inquiry approach to learning.
As a school we have Celebration of Learning Days and whole school excursions linked to our Inquiry units.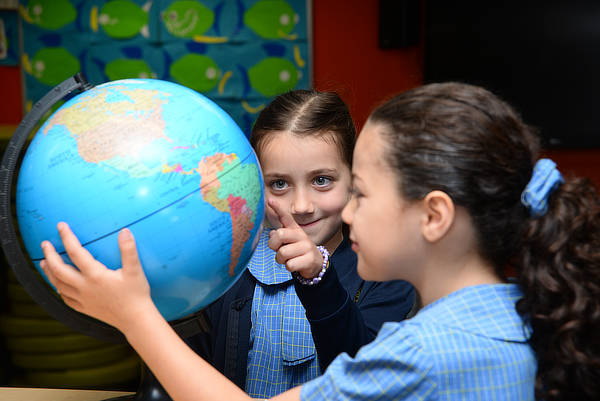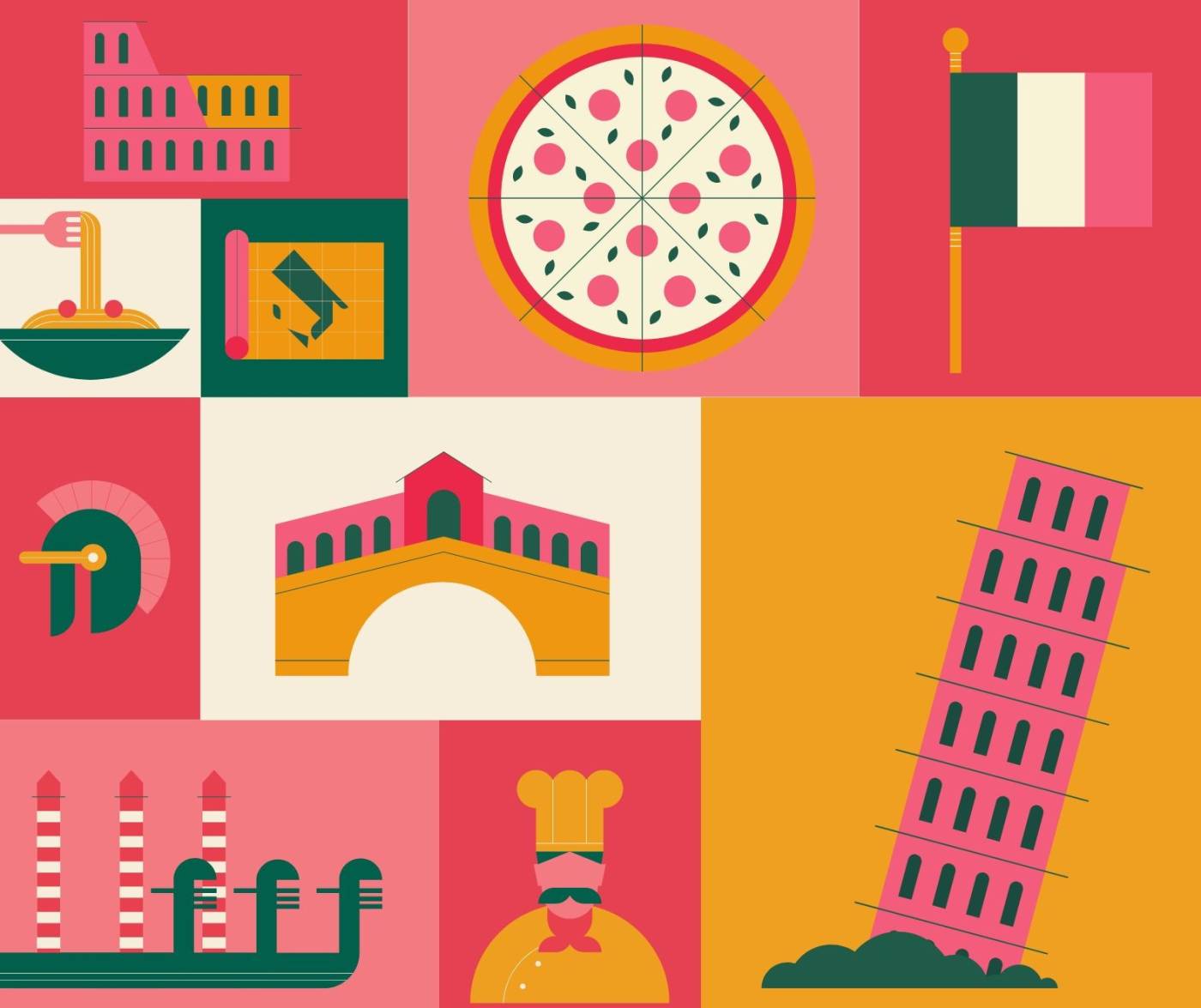 Visual Arts
At St Scholastica's, our Visual Arts curriculum provides students from Prep to Year 6 with immersive experiences in various art forms. Our focus lies in equipping students with the skills, techniques and processes necessary to express their creativity.  Through art appreciation, we celebrate the cultural diversity of our students by exploring art work from around the world. Students delve into their own art as well as engage with the artwork of others. Displaying artwork plays a crucial role in our artistic journey, with all students having their creations showcased throughout the school.  Additionally, we proudly host an Art Show of our students work every second year.
Performing Arts
St. Scholastica's Performing Arts program offers exploration into music, drama, and dance. Students have a 40-minute weekly lesson that focuses on voice, action, and sound for communication and self-expression. The curriculum fosters confidence, creativity, teamwork, and provides cultural and historical understanding of the performing arts.
Aligned with the classroom units, the program follows the Victorian Curriculum framework and includes the following activities:
Dance: Improvisation, technique in various styles/cultures, choreography.
Drama: Voice, expression, characterisation, play-making, performance, and production skills.
Music: Musicianship, singing, playing instruments, music appreciation, and composition.
Performance and analysis.
Basic Multimedia.
Students can showcase their talents at school assemblies and participate in the biennial end-of-year concert.
Additionally, private music lessons are available during school hours.
Italian
St Scholastica's school offers Italian classes to students from Prep to Year 6. Italian lessons encourage the children to learn and immerse themselves in the Italian culture and language. Our school celebrates the diverse backgrounds of our students and also encourages each student to share their cultural traditions with their peers during Italian classes.
Digital Technologies
At our school, we are dedicated to providing a comprehensive education that prepares our students for the rapidly evolving digital landscape of the 21st century.  Our Digital Technologies curriculum is designed to equip students with the knowledge and skills necessary to thrive in an increasingly digital world.
Our curriculum is grounded in the Australian Digital Technologies curriculum and covers topics such as coding, computational thinking, digital systems and data analysis.  Our approach to teaching these subjects is hands-on and practical, with students working on projects and activities that allow them to apply their knowledge in real-world contexts.
Our experienced and dedicated teachers use a range of resources and tools to deliver engaging and effective lessons, including interactive whiteboards, robotics kits, and online learning platforms.  We also encourage students to use devices, such as laptops or tablets, to support their learning.  
Through our Digital Technologies curriculum, students learn to be innovative, creative and adaptable, as well as developing valuable problem-solving and critical thinking skills.  Our aim is to equip our students with the knowledge and skills they need to succeed in the digital age and to prepare them for the exciting and rapidly evolving opportunities that lie ahead.
Physical Education
The importance of Physical Education in the development of self-confidence, coordination, gross motor skills and fine motor skills in children has been recognised widely in recent years.                  St. Scholastica's emphasises the importance of physical education in the total education of the child. 
St. Scholastica's offers students a wide variety of sporting opportunities for all students to  participate in. The Physical Education Program has a strong emphasis on developing team skills and the ability to work and play co-operatively with others. 
Physical Education has a high profile at St Scholastica's. The weekly program includes the teaching of games skills, team games, ball handling skills, bat and ball skills, track and field skills just to name a few.
At St Scholatica's we also incorporate fitness, swimming (P-2), inter-school sport (yr 4-6), cross-country (yr 3-6), Clinics (e.g. gymnastics hockey, football) and St Scholastica's Twilight Sports into the Physical Education Program.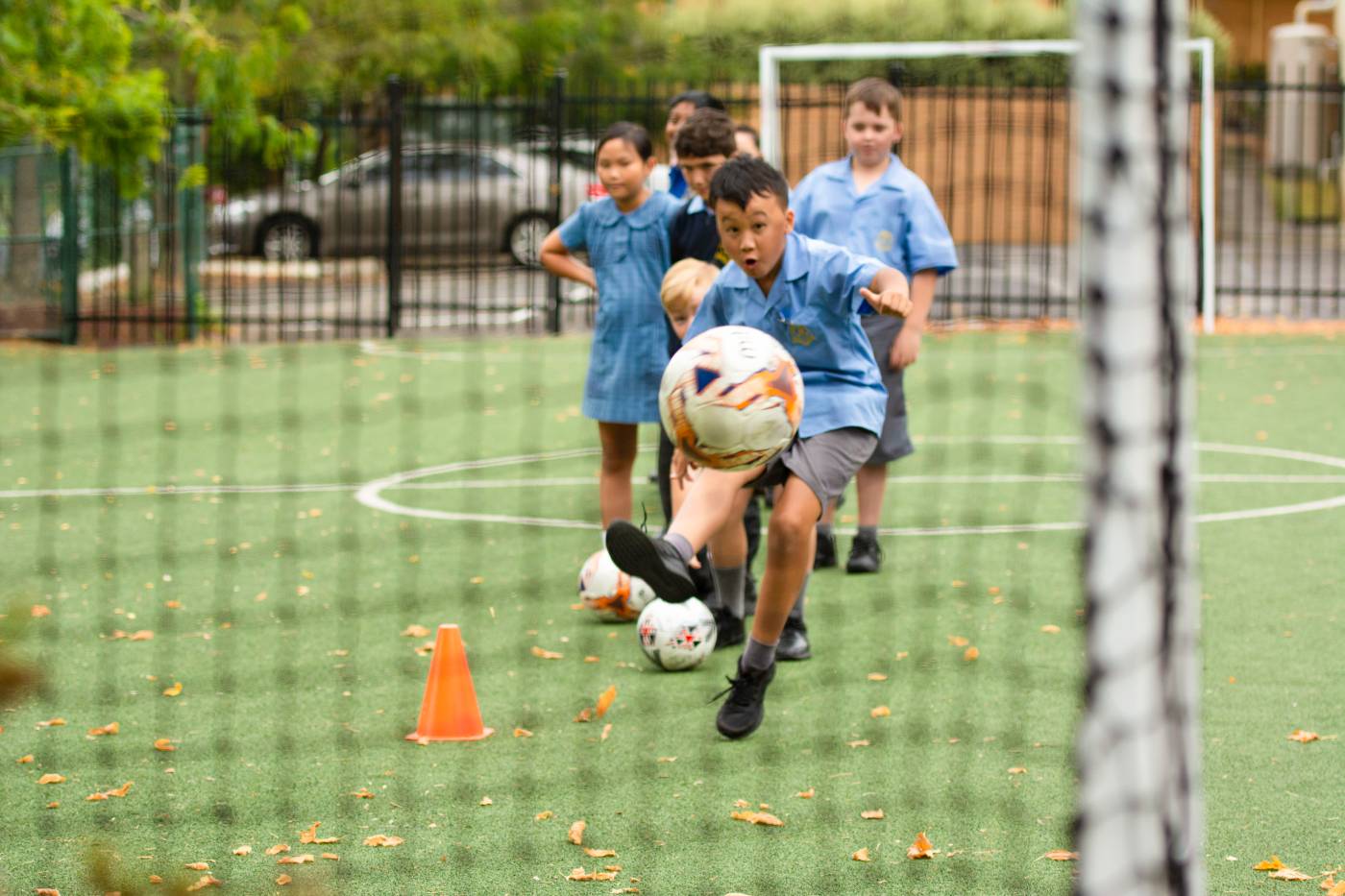 Personalised Learning
St. Scholastica's strongly believe that all learning should have a purpose. We ensure lessons have a learning intention and success criteria. Students are able to explicitly identify these within a lesson to ensure they understand the lesson focus.
Students at St. Scholastica's work in conjunction with their teachers to reflect and create personal learning goals for their Literacy, Maths and Social Emotional Learning. Students are then encouraged to work towards achieving this goal within class and in their personal time. Students reflect on these goals regularly to ensure their learning is targeted to their personal learning needs.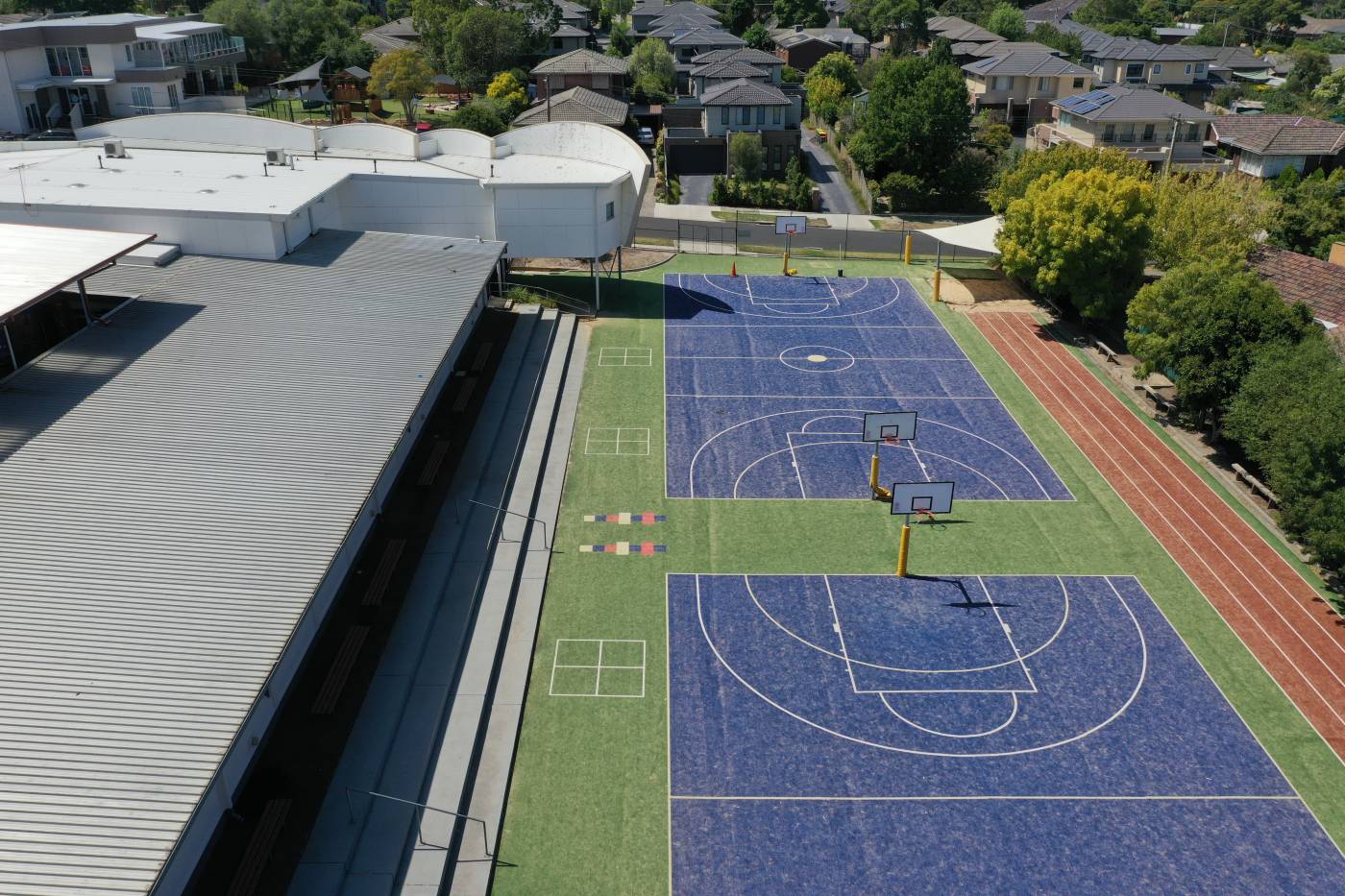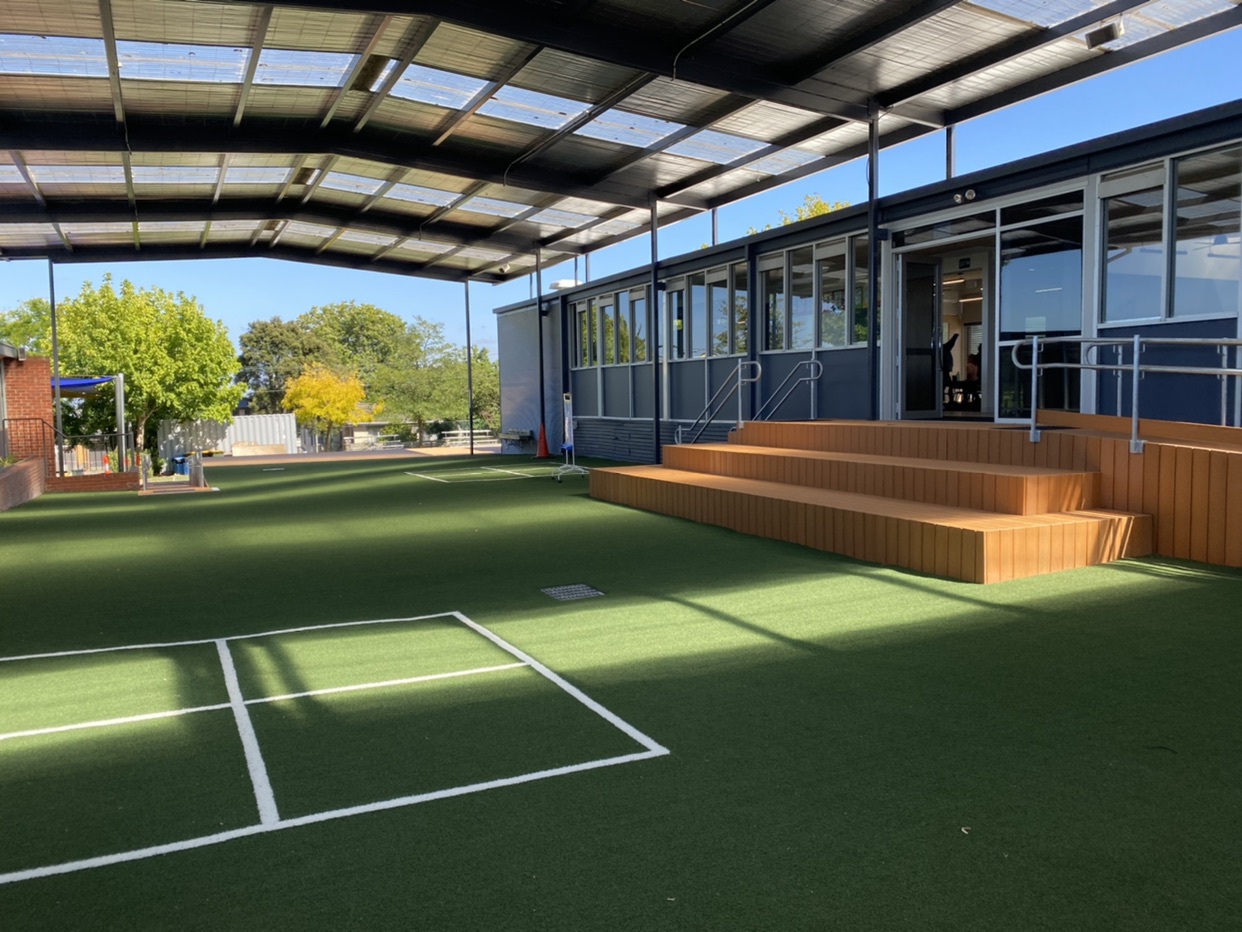 Support Programs
English Support Program
St. Scholastica's has a specialised English support teacher who works with students 1:1 or with a small group within the classroom or withdrawn from the classroom to support students who require extra assistance in English in an intervention program.
Levelled Literacy Intervention (LLI)
St.Scholastica's targets learning to individuals providing intervention for Year 2-6 students who are not working to standard. Using the Fountas + Pinnell Leveled Literacy Intervention system, we provide a short, small group, supplementary program proven to help students who find reading and writing difficult.
Reading Recovery
St.Scholastica's offers the Reading Recovery program for Year 1 students who are finding reading and writing challenging. The program runs for 20 weeks, with one to one student and teacher daily lessons. The aim of the program is to supplement the classroom literacy program to improve the literacy skills of our students.
Maths Support Program
St. Scholastica's has a Maths teacher to support students who require extra assistance in Maths through an intervention program. Students are supported 1:1 or in a small group.
Learning Support Officers (LSOs) Teacher Aides
At St Scholastica's a number of LSOs work alongside the classroom teachers to enhance the learning of our children. They work alongside and collaboratively with the classroom teachers and may work 1:1 or with a small group to extend or enable the children's learning in English, Mathematics, Social & Emotional Learning and more. All classrooms have an LSO timetabled throughout the week. The LSOs work closely with teachers and parents to work towards optimum learning and wellbeing for our students.